Mar 18, 2019 - Cambridge University Exhibition
Five images from The Blast are part of a group exhibition organised by Shutter Hub at Cambridge University. Everything I Ever Learnt runs from 28 March - 3 May 2019. (Image ©Josie Purcell )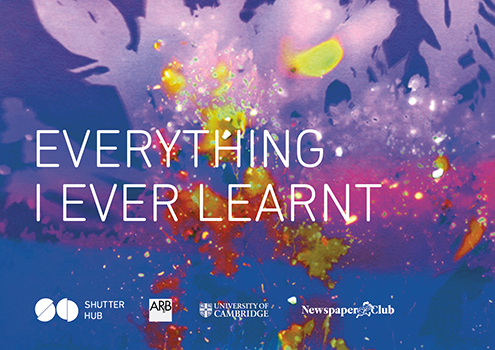 Feb 3, 2019 - Water Rising Exhibition
Nine of my images of rough seas  on the north-east coast are included in the Water Rising exhibition at the Groundwork Gallery in King's Lynn, Norfolk. The show runs from 9 March - 1 June 2019. More information is here .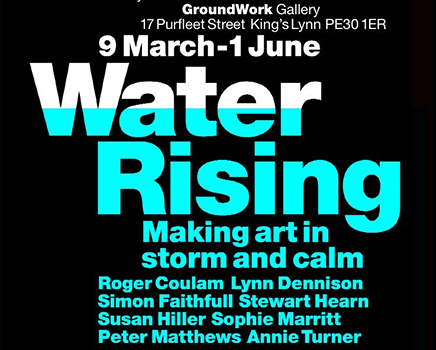 Oct 27, 2018 - Interview for The Journal
I am delighted that my work at Blast Beach has been featured in the environment section of The Journal newspaper. You can find the article online here.
Oct 5, 2018 - Interview for Photomonitor Magazine
I was recently very flattered to be interviewed by Christiane Monarchi for the online photography magazine Photomonitor. So if you want to know some background to The Blast please visit HERE.  
Sep 29, 2018 - Exhibition Opening Event
The opening event for my exhibition The Blast  at The Queen's Hall Arts Centre  in Hexham, Northumberland will take place from 11am - 1pm on Saturday 27 October 2018. Everyone is welcome and I will see you there.  
Jul 13, 2018 - Queen's Hall Arts Centre Exhibition
Following on from the show at Side Gallery  in Newcastle in February, The Blast is to be exhibited at The Queen's Hall Arts Centre in Hexham, Northumberland. The show runs from Saturday 27 October until Saturday 24 November 2018. For full details including opening times please visit here. 
This exhibition will include several new large scale works and for the first time a display of some of the many thousands of objects collected during the creation of the pictures.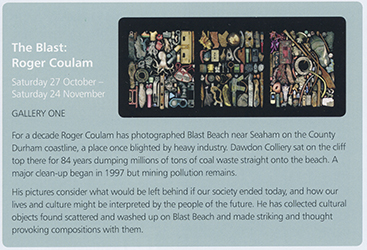 May 19, 2018 - May News
Following on from last months success for The Blast it is very gratifying that the project has been awarded a Silver Medal in the Science category of the Moscow International Foto Awards 2018