Mar 10, 2020 - Talk Cancellation
Due to the threat of Coronavirus my talk at Keswick Photographic Society on 10 March is now cancelled. 
Feb 15, 2020 - Postcards from Great Britain Exhibition
Pleased to have pictures included in another great exhibition from Shutterhub. This show is at the famous Hotel Lion d'Or, in Haarlem, Netherlands, and runs from 5 March to 2 April 2020. More information here
Jun 8, 2019 - Artist Books
Two artist book editions are now available to purchase at GroundWork Gallery  in King's Lynn, Norfolk. "Pictographs" is an edition of 3 handmade books containing my photomontages from The Blast.
"Tempest" is a storm related book created especially for their Water Rising exhibition and contains several pictures that have never been printed. 

Feb 3, 2019 - Water Rising Exhibition
Nine of my images of rough seas  on the north-east coast are included in the Water Rising exhibition at the Groundwork Gallery in King's Lynn, Norfolk. The show runs from 9 March - 1 June 2019. More information is here . To support this exhibition there will be a one day conference  and study day on 17 May which I am very proud to be part of.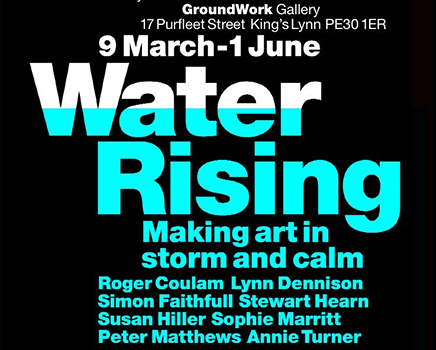 Oct 5, 2018 - Interview for Photomonitor Magazine
I was recently very flattered to be interviewed by Christiane Monarchi for the online photography magazine Photomonitor. So if you want to know some background to The Blast please visit HERE.